Diwala Digital Identity
by
Transactions
Is a decentralised digital market platform powered by blockchain technology,
 that encourages and verifies education and the trading of goods and services;
making a refugee an entrepreneur with one click.
Diwala is was among the three startups that won the UN Women/Katapult/Noreps Hackathon for Identity for Refugees during the Katapult Future Festival. The concept was pitched for 550 people at the Katapult main stage and are currently selected as one of the 10 startups to join The Factory Startup accelerator in september 2017. 
Diwala is also in dialogue with UN Women on the focus of Diwala as a tool to promote gender equality and the empowerment of women and girls through efficient, effective and transparent p2p donations & p2p skill learning.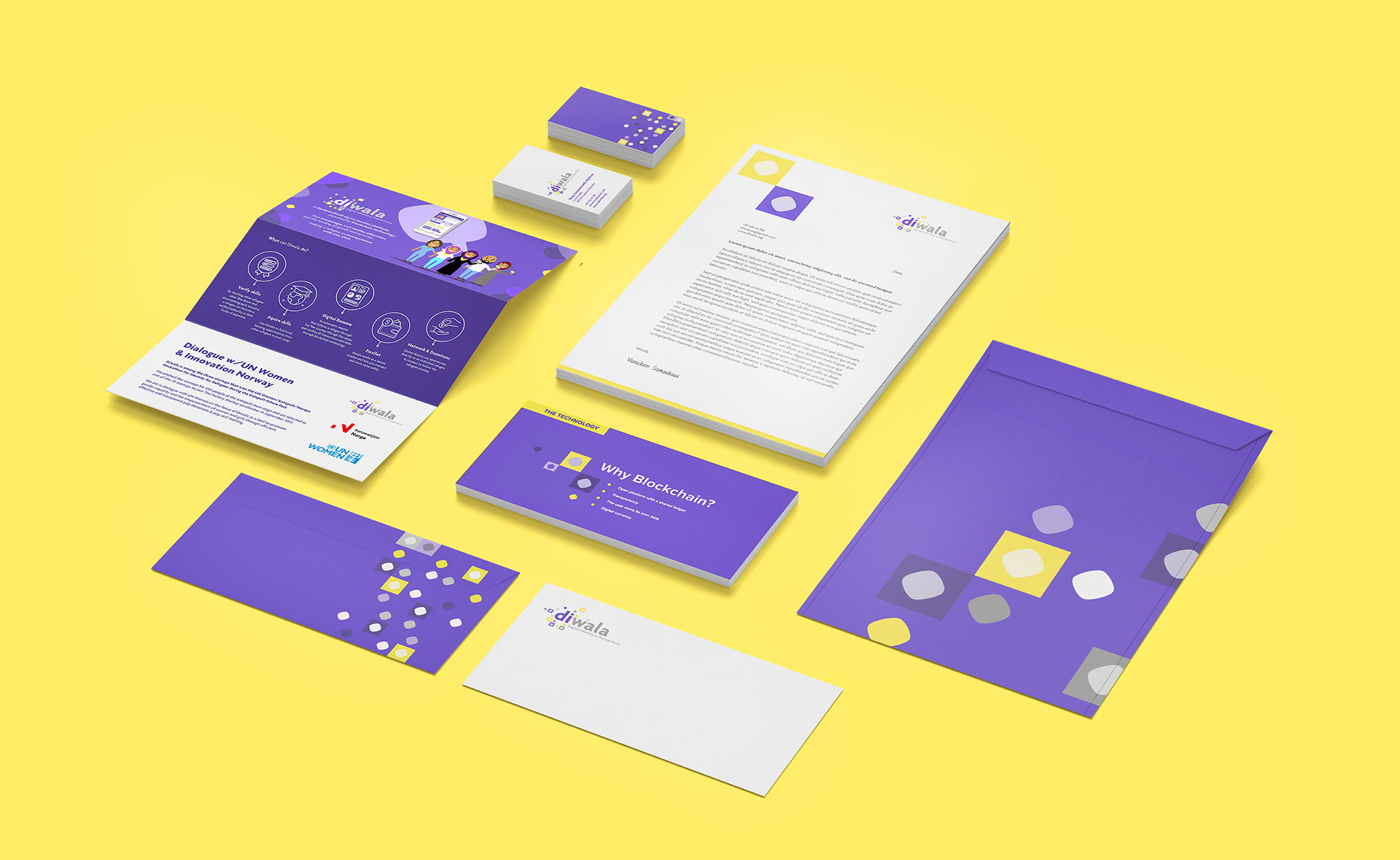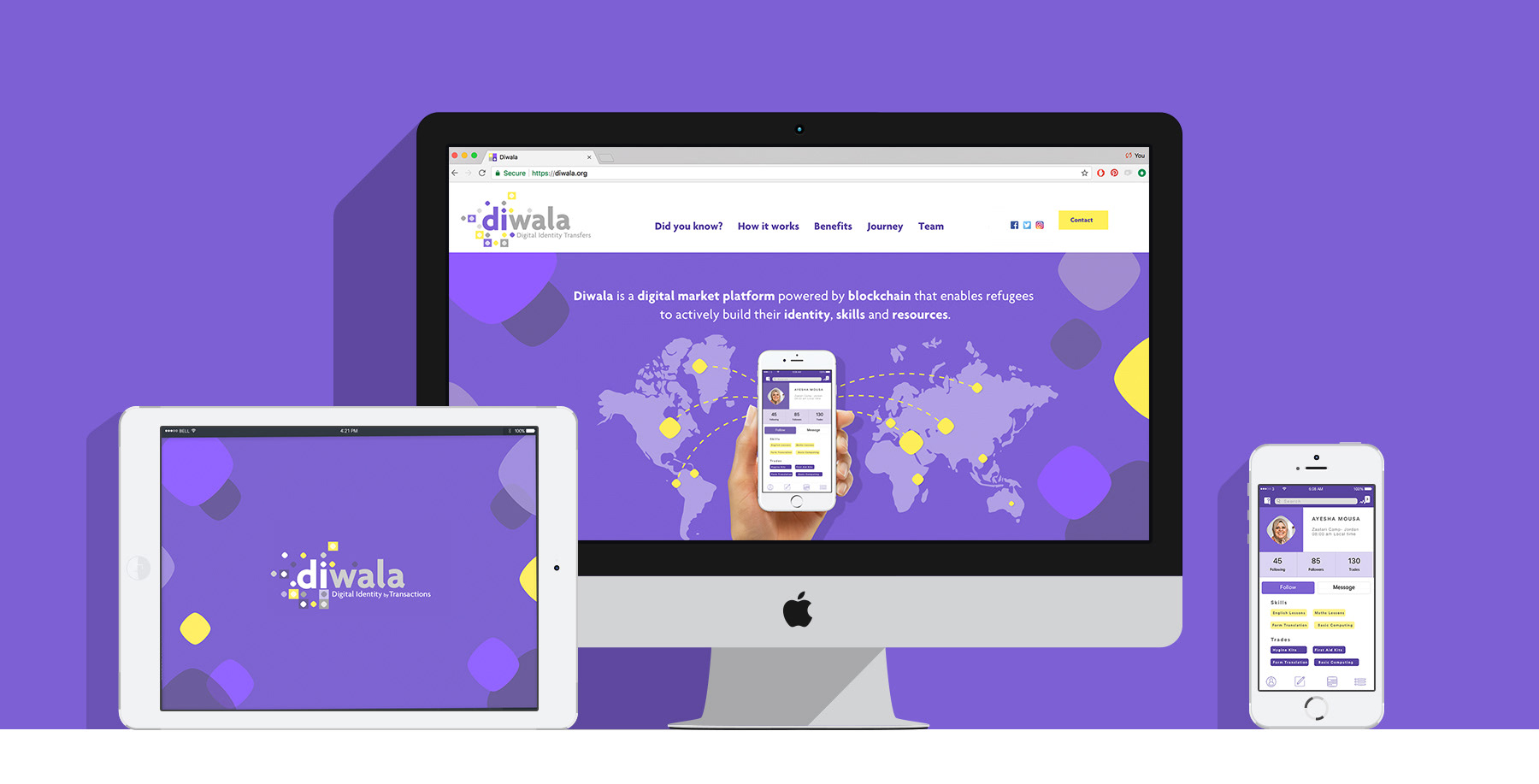 To read more about Diwala and their mission, check out: 
This branding profile was designed by 
Marina Sellstad 
in collaboration with Product Designer
Thea Sommerseth Myhren
and UX Designer 
Ed Davies
. 
3D Animation Intro Video created by
Marina Sellstad
.