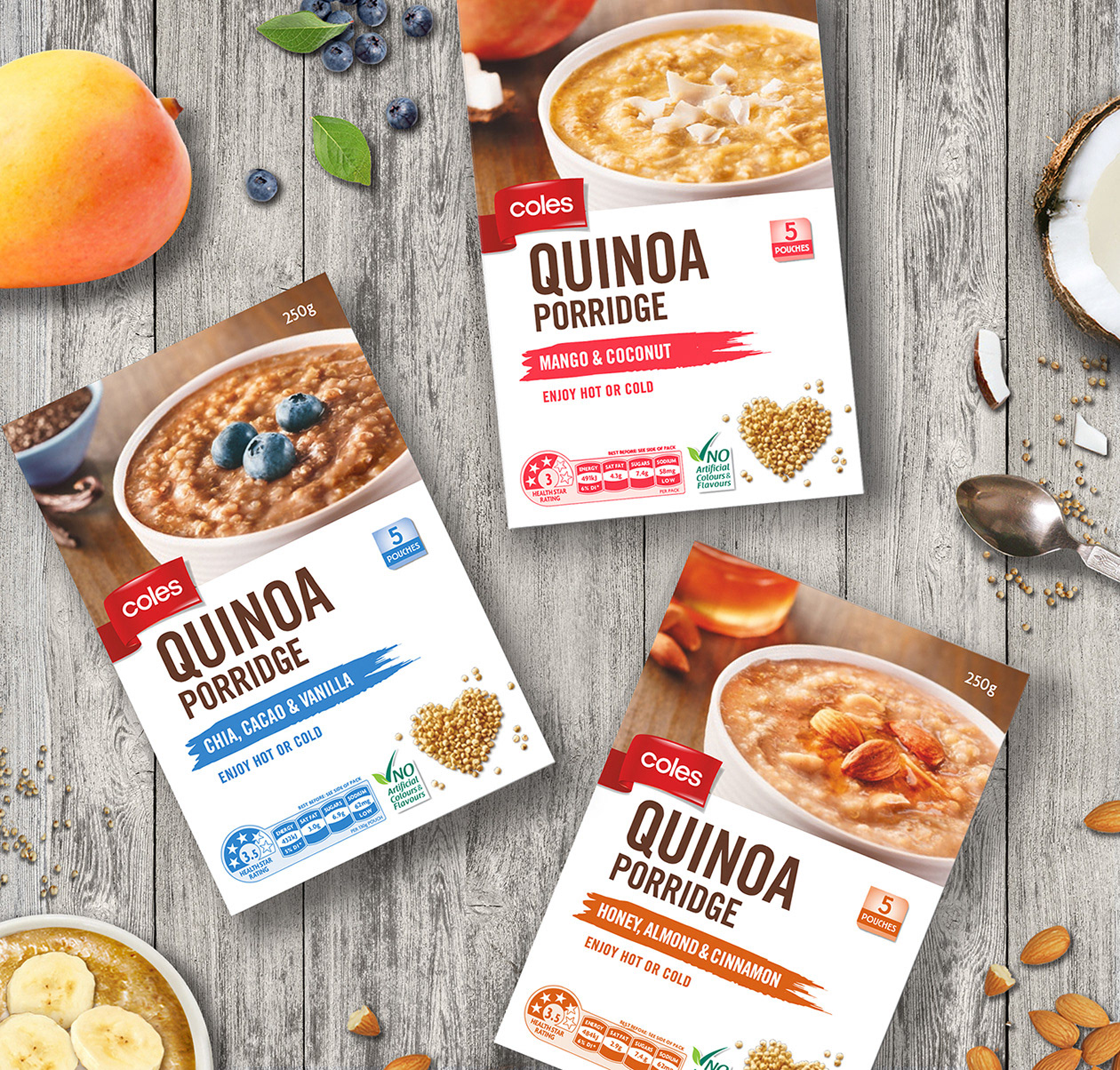 A redesign for Coles Muesli Range and a new design for Coles Quinoa Porridge. Designed and art directed in accordance with the Coles Red Ribbon styleguide, at communications agency Brand Society in 2015.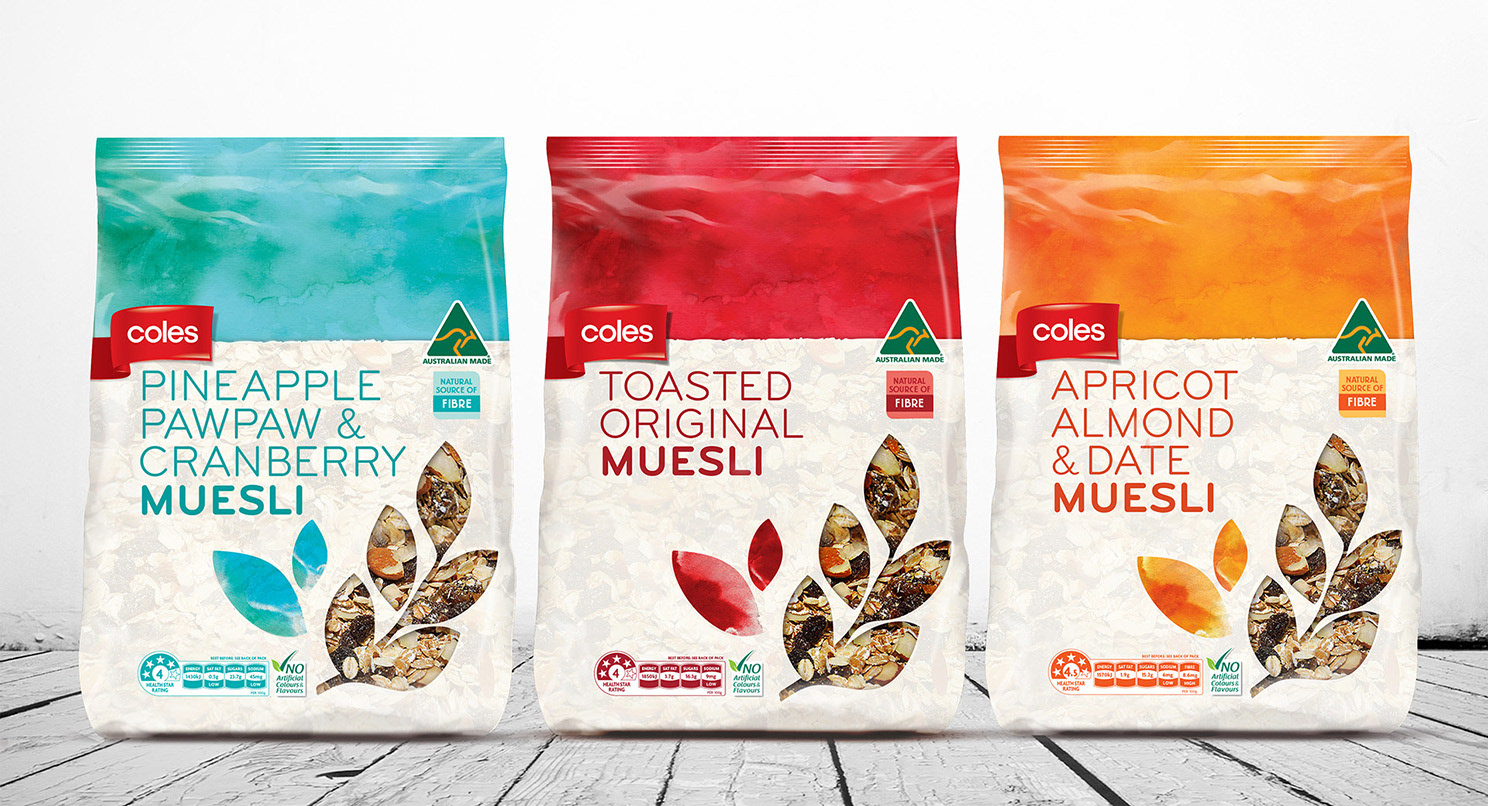 Communication Agency: Brand Society
Strategic Director: Nina Kelly
Creative Director: Chris Wilson
Artwork: Phil Curlis-Gibson 
Design: Marina Sellstad 
​​​​​​​
Packaging visuals art directed by Marina Sellstad.
Product photography on Coles Quinoa Porridge packs: 
Photography: Louis Petruccelli
Food Stylist: Lisa La Barbera
Art Direction: Marina Sellstad